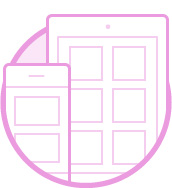 Rainbow City
New modern city, "little Singapore", under construction in Vanuatu by FPF Company Limited. Project to be completed by the end of 2020.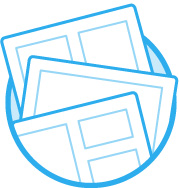 Vila Times
FPF Company Limited supports independent media and owns the most popular printed and online newspaper in Vanuatu.
Rainbow City
Rainbow City is a new modern city with all the infrastructure required for today's lifestyle, "little Singapore", currently under construction by FPF Company Limited. Rainbow City, located near Port Vila, Vanuatu's capital, will have everything needed for comfortable life, tourism, recreation and business, including five-star hotel, shopping center, medical center, international school, sports grounds, parks and even churches as well as residential houses and condominiums with an ocean view.
Construction of the buildings in Rainbow City is carried out by a reputable company, pioneer in the field of erecting buildings from initially prepared complete parts, in line with modern international standards.
Vila Times
Established in 2014, Vila Times quickly became the most popular printed weekly newspaper in Vanuatu. Local, Pacific and international news, exclusive interviews with politicians, businessmen and public figures, analytical articles and much more is available in printed Vila Times or online on the web-site and social media accounts. Local officials and expats, Vanuatu athletes and tourists are reading Vila Times. Our newspaper can be found in every major store in Port Vila and other locations all over Vanuatu.
"Rainbow City is a great project with huge investment potential, that will bring great benefit to the economy of Vanuatu. It's probably the most ambitions real estate project I have been involved with, and I'm quite certain that it will be successful"
Jason Paterson
USA – Business Owner, Private Investor
"For sure, Rainbow City project, when completed, will significantly affect Vanuatu, primarily driving growth of the tourism market and bringing a lot more investments in the country. Probably it is one of the most significant developments in Pacific in recent years."
Jens Peter Sørensen
Sweden, Financial Expert
"Vanuatu offers a pretty good deal with citizenship compared to what you will have to pay (and the time you'll have to wait for) to obtain a second passport in other countries."
Brian Hayes
Britain – Blogger, Financial Advisor
About Us
FPF Company Ltd, based in Port Vila, capital of the beautiful country of Vanuatu, is one of the largest and most respected multiprofile companies in the Pacific region.  For years we have been successfully doing business in different fields, including construction, media, retail, and business consulting.
FPF Company Ltd carries out the biggest residential construction in Vanuatu – Rainbow City.  Aside from real estate business, we own the leading weekly newspaper of Vanuatu – Vila Times, as well as providing a full range of services for individuals interested in obtaining business permits, permanent residence permits and other documents in Vanuatu.